Through the years, one thing I've grown incredibly passionate about is ensuring comfort, safety, and independence for our elderly loved ones. Today, I'll be discussing something that has the potential to greatly enhance their lives – the Carex Health Bath Seat and Shower Chair. In my extensive experience, both personally and professionally, I've found that bathroom safety is an important part of ensuring elderly independence. Carex Health's offering stands out among the array of options, promising safety, convenience, and much more. I'll be reviewing it in detail to provide you with an informed perspective before you decide to invest. Trust me when I say this review is a culmination of thorough research and my long-standing expertise in elderly care, aiming to offer you the most reliable information possible.
If you need more safety in the shower or bath, then you know the importance of shower chairs for safety. In my Carex Health Bath Seat And Shower Chair Review, I go through the pros and cons of this Carex Health Bath Seat And Shower Chair and reveal if it is a sound and safe product.
Here Is A Method That Is Helping Thousands To Become Accident-Free. As a senior bathroom aid, the Carex Health Bath Seat And Shower Chair is a good product we need to have safety and comfort in the shower. Check out their unique way of handling uneven surfaces. It's remarkable. Learn more below.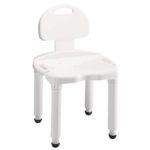 Professional Grade: A plastic frame that is lightweight, durable, and corrosion-proof.
Back Rest: An adjustable backrest and a seat with holes to drain the water.

Convenient Notch for Shower Spray: On the side of the chair there is a notch to place to hold a handheld shower spray, so you can easily shampoo and Rinse when desired.

Easy Cleaning: Easy to clean and disinfect.
Quick Assembly: It has an easy assembly. if your bathroom area is unique or simply difficult.
Colors: White
Weight: 9.57 pounds. Weight Capacity: It can hold up to 400 lbs. (See cons below)
Product Dimension: 18″ x 21″x 29.9″
Warranty and Return Policy: See Below
Safety Information; See Below
Who The Carex Health Bath Seat And Shower Chair For?
Who The Carex Health Bath Seat And Shower Chair For?
It is essential for people recovering for surgery or broken leg, ankle or foot. Obviously, this can be used by anyone who wishes to be sitting during a shower. Mostly a short-term solution and for someone who needs a highly reliable and sturdy chair to prevent them from having an accident in the bathroom that could have serious consequences.
My First Impression of Carex Health Bath Seat And Shower Chair.
I see this as a simple solution using a reliable product. What impresses me the most is the sturdiness of the product. It is well built. Their patented screw legs tips help tremendously with uneven surfaces. Some of these reviews also mentioned people having accidents (See cons below). It is usually not mentioned but it gives the caregiver a break, a much need break.
Pros of The Carex Health Bath Seat And Shower Chair
1) It is a sturdy and reliable product. The amazing thing about this product is the patented technology for leveling the legs. The screws in the bottom leg can be adjusted to any level making it stable on any uneven tub or floor. Most of the other products cannot claim that. Would you like to see what the

Carex manual looks like click here?

2) 98.5%(608 customers) across 617customer reviews claim this product is safe.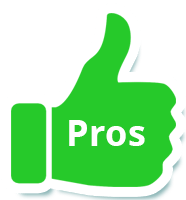 ---
Cons of The Carex Health Bath Seat And Shower Chair
2) 3 reviews mentioned it was slippery. No matter what surface, if you put enough soap on it it will become slippery. You can buy a padded seat at a greater cost or simply place a washcloth over the seat.

3) 3 reviews mentioned were delivered the wrong product.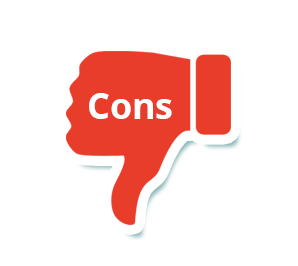 My Overall Thoughts On Carex Health Bath Seat And Shower Chair
After looking at hundreds of reviews and weighing the pros and cons and all the steps mentioned above, this is the economically priced shower chair. and most of the complaints have been assembly and weight capacity. This product, like most, you need to check the tub dimensions and make sure that the legs are on a level surface and the same length to assure that support the total weight. Some bathtub have a slope to them, make sure the legs are on an even surface or look elsewhere. Also make sure that the bathtub surface is clean, so the chair doesn't move about. To see more about these conditions click here.
After a comprehensive review of the Carex Health Bath Seat and Shower Chair, it's clear that this product stands as a testament to Carex Health's dedication to improving the lives of the elderly. Its focus on safety, combined with its practicality and comfort, make it a truly worthy consideration for those wanting to ensure the independence and dignity of their loved ones in their golden years. From my years of experience in the field of elderly care, I can confidently say this product stands up to scrutiny and delivers on its promises. So, if you're looking for a reliable bathing aid that puts safety and comfort first, this could be an ideal solution. Remember, making informed decisions is key to ensuring quality of life for our loved ones. I hope this review serves as a reliable guide for you in this endeavor
Take a look at this product for yourself.
My Reviews Are Comprehensive, Objective, And Through. To learn more click here.
My Commitment:
I am committed to making this website better and better each day.
I would appreciate your frank comments – either good or bad.
I would like to remind you that I will make a review for a product of your choice.
I would love to hear your comments.
Tell me what's on your mind.
You can also make requests.