Tai Chi Balance Course 2020: WrapUp and Future Suggestions
Start With This Overview Video
Two Final Conversations
Summary Of the Class Materials
Future Suggestions
Summary Of The Class Materials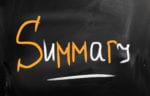 From the material in this class it is celar that Balance is more than standing on one foot. It includes: leg strengthening, weight shifting, Tai Chi walking, Medications,Vision,mind/body balancemn and making things stick. .Muliple things to consder.
It also becomes clear that balance is a discipline, ,repetition to allow the body to learn to balance itself. Balance Is A Discipline
I:ve always enjoyed the Budda's comment on the two big mistakes that people commit in trying to follow their truth, The same holds thrue for learning and maintiang balance.These mistakes are first not starting.This is where I see most seniors not desiring to know they have to start.The second mistake is not going all the way.
Future Suggestions
Bring Your Questions To The Website
Stay Tuned There Will Be A Follow-on Classes.
Mini Habits Work Better