Is The Carex 3 Wheel Rollator Any Good? In This Carex 3 Wheel Rollator Review, I Reveal the Pros and Cons of Carex 3 Wheel Rollator.
If you need more mobility, then you know the importance of rollators for getting around. In my Carex 3 Wheel Rollator Review, I go through the pros and cons of this Carex 3 Wheel Rollator and reveal if it is a sound and safe product.
The Carex 3 Wheel Rollator, You Can Prevent Falling While Moving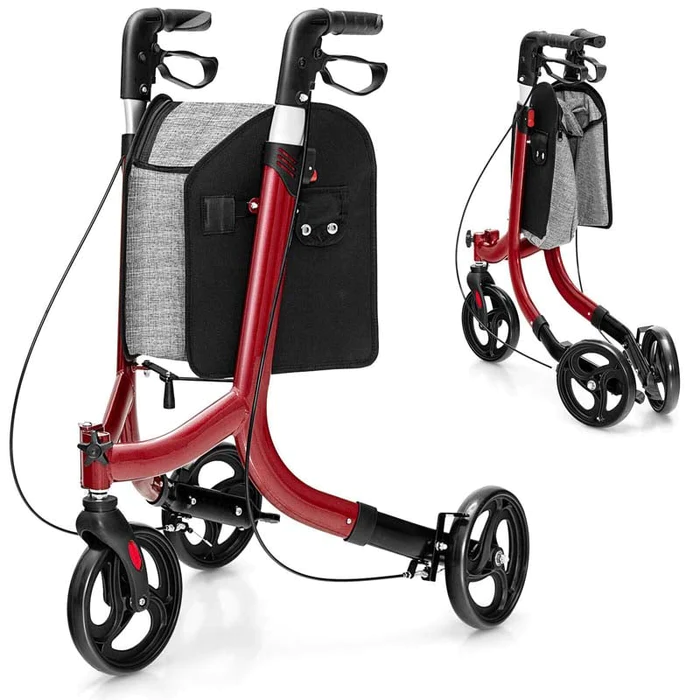 What is the Carex 3 Wheel Rollator?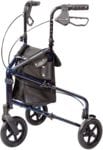 The rollator, also called a wheeled walker, invented by the Swede Aina Wifalk in 1978, herself a polio sufferer. Although originally a brand name, "rollator" has become a genericized trademark for wheeled walkers in many countries, and is also the most common type of walker in several European countries.
The Carex Rollator is a three-wheeled rolling walker for seniors.

It has locking brakes, one of the leading walkers in the category.

The 7″ wheels with locking brakes mean you get the support you need whether standing still or rolling smoothly along.

The Carex 3-wheel

Rollator includes a large storage bag with pockets for ID cards and cell phones. Transport yourself and your accessories with ease as you cruise through your day. It folds neatly and is a great choice for the elderly or handicapped.
This three-wheel rollator features one wheel in the front and two wheels in the back.
This adult walker is perfect for senior members of the family who still want their independence.
It is foldable & compact for easy management in tight spaces.
Collapses quickly for storage & transport.
This lightweight, folding, three-wheeled walker is easy to maneuver for increased mobility in narrow spaces. It goes where you go with its quick-collapse system for easy storage & transport. 3 wheeled rollators are much more maneuverable but are really not intended for people who need full support or side-to-side balance issues
Quick tool-free assembly
With its height-adjustable handles, the Carex 3-wheel

rollator is easy to adjust for an optimal comfort level.
Who The Carex 3 Wheel Rollator Is For?
A rollator is a tool for disabled people, who need additional support to maintain balance or stability while walking, most commonly due to age-related physical restrictions. This rollator is also for people who want extra stability when moving
My First Impression of Carex 3 Wheel Rollator
My first impression of a 3-wheel rollator, it is highly maneuverable, which allows someone to get to places more quickly. It is sturdy. If someone is very weak they would be better off with a 4-wheel rollator, It is suitable for indoor or outdoor use. It conveniently folds into a small space. The seat is comfortable. It also has a basket and pouch for storing personal items.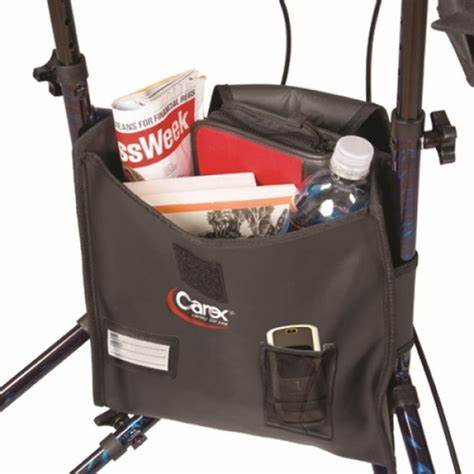 Pros of The Carex 3 Wheel Rollator

1) Sturdy
2) Easy To Fold Up
3) Light Weight
Cons of The Carex 3 Wheel Rollato

1) Some Had Missing Pieces Upon Delivery.
2) Some Say It Tips Over Too Easily
3) Too Small For Larger People
My Overall Thoughts On Carex 3 Wheel Rollato
After looking at this and weighing the pros and cons, this is a good product for people who need help getting around.
What is a rollator?
A rollator is a mobility aid that is designed to help people with limited mobility move around more easily. It typically consists of a frame with three or four wheels, handlebars, and a seat or basket. Unlike a walker, a rollator has wheels that allow the user to move more easily without having to lift the device with every step. Rollators are often preferred by people who have difficulty walking long distances or standing for extended periods of time.
How much weight can the Carex 3-Wheel Rollator support?
According to the post on ElderlyIndependence.com, the Carex 3-Wheel Rollator has a weight capacity of 250 pounds. This means that it is suitable for use by most individuals, but it may not be the best choice for those who are significantly overweight.
Is the Carex 3-Wheel Rollator easy to assemble and use?
The post on ElderlyIndependence.com indicates that the Carex 3-Wheel Rollator is easy to assemble and use. It comes with clear instructions and requires minimal tools to put together. Once assembled, the rollator is lightweight and easy to maneuver, making it ideal for use both indoors and outdoors. The post also notes that the rollator features a convenient storage pouch and a comfortable seat, which make it a great option for anyone who needs a little extra support and assistance when walking.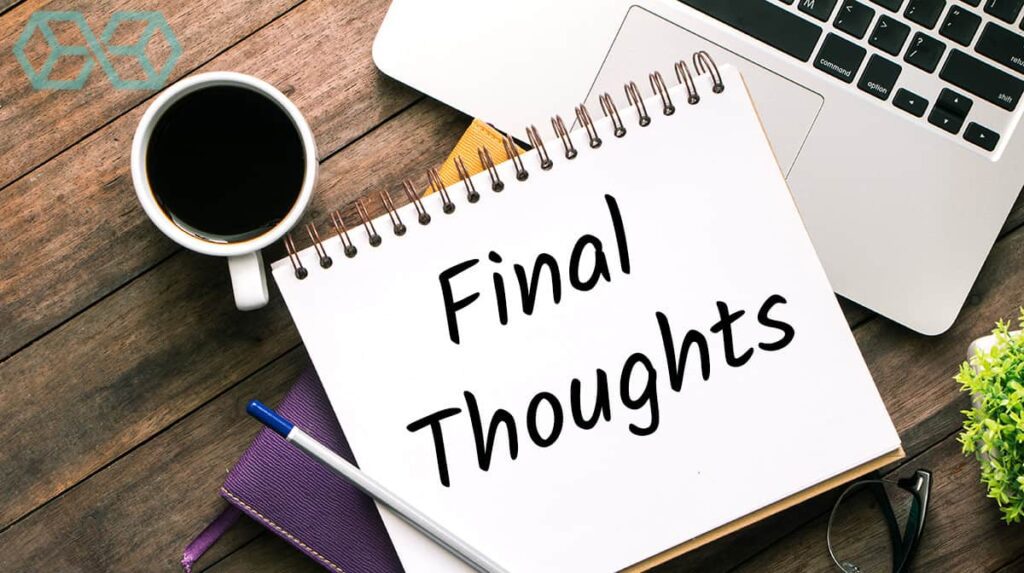 Let's keep our loved ones and those under our care as safe and informed as possible from falling, so I recommend the Carex 3 Wheel Rollator
Here Are Other Reviews That Can Help Keep Seniors Safe:
My Commitment:
I commit to making this website better and better each day.
I would appreciate your frank comments – either good or bad.
I would like to remind you that I will make a review for a product of your choice.
I would love to hear your comments.
Tell me what's on your mind.
You can also make requests.