Hello, it's Ed from Elderly Independence again, bringing you my latest exploration in senior independence. Have you come across the Bonzy Power Lift Recliner and wondered if it could be the right choice for you or your elderly loved ones? If so, I've got you covered. Today, I'll present a comprehensive Bonzy Power Lift Recliner review, where I'll delve into its features, benefits, and potential drawbacks.
Lift recliners are transformative tools that can significantly enhance the independence and comfort of seniors. I've spent a good deal of time scrutinizing this particular model, examining its design, usability, and value for money, and I'm excited to share my findings with you.
The Bonzy Power Lift Recliner is more than just a piece of furniture—it's an avenue towards greater comfort and independence. So, let's jump right into this Bonzy Power Lift Recliner review and discover what sets this product apart.
Is The Bonzy Power Lift Recliner Any Good? In This Bonzy Power Lift Recliner Review, I Reveal the Pros and Cons of the Bonzy Power Lift Recliner.
If you have been shopping around for a power lift recliner, then you know the wide array of products that are available on the market. In my Bonzy Power Lift Recliner Review, I have a look at all the features of this powerful recliner and determine if it is any good and a reliable product for living a happy senior life.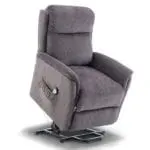 What is a Bonzy Power Lift Recliner
A reclining chair has a power lift with a small motor in it that pushes the chair up from its base to assist the sitting person in standing. Each chair comes with remote control, and a simple push of the button will cause the chair to lift to a slight incline that helps to push the person into a standing position so they can get vertical with ease. You can lower it; a person can get into the chair while standing, and then slowly lower it until they're sitting.
---
Easy to clean,
Durable and Soft to touch fabric upholstery with generous cushion padding
Three-position recliner: The 2-position chairs; they are able to move anywhere between upright and tilted forward 45º to make it easy to get in and out of the chair. A 3-position chair, which can cover the same range as a 2-position chair but can also recline almost all the way back to flat. The infinity chairs offer independent control of the footrest using a second motor.
Counter-balanced lift mechanism pushes the entire chair up to help the senior stand up easily without adding stress to back or knees
Remote control activates lift and recline function with smooth gentle motion
Pocket on right side of the chair keeps remotes and small items within reach
Rigorously 25000 times testing for standards of medical devices standards
Steps For Successful Furniture Delivery
Measure your space and mark out the dimensions on the floor.
Confirm all dimensions of the product, including diagonal depth.
Measure the interior space of doorways, passages, and stairwells to make sure the furniture will get through.
Measure carefully as you are responsible for items that do not fit in your home.
Who is The Bonzy Power Lift Recliner Is For?
It is essential for people with more limited, decreased, or painful mobility challenges. If you need help getting in and off a chair, then this product is for you. It can be age-related, or surgery, or a disability. If you spend a large portion of your day in a chair, then this product is one to consider. They're great when recovering from surgery as a challenge to get up out of a chair when you're recovering. Also perfect for the elderly as it takes the strain off of the joints when they're getting up or sitting down. You don't need to be elderly or disabled to enjoy this chair.
My First Impression of The Bonzy Power Lift Recliner
I see this as a handsome piece of furniture. I would feel proud to show my family and friends. It looks very inviting and comfortable. I can see someone falling asleep during a nap. I could see them adjusting the position to watching television or reading a book, It eliminates a serious problem for seniors the ability to get in an out of a chair, which can be a big problem if they spend lots of time in the chair. It is a recliner and a lift chair. You have one-touch control which makes everything simpler.
Pros of The Bonzy Power Lift Recliner
1) It is a handsome and comfortable chair. You can determine the exact position you are most comfortable in sitting, reclining, and lifting.
2) It protects seniors from hurting themselves. There is no strain in getting out of the chair.
3) I't is comfortable to use with one-touch control. One-touch control with the remote controller is all that is needed.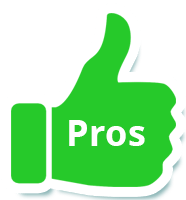 ---
Cons of The Bonzy Power Lift Recliner
1) A small percentage of customers had trouble with the chair. All were within the warranty period. Verify the chair as soon as you get it,
2) It doesn't fit all sizes. This chair tends towards smaller people. Be careful with checking your dimensions. Look above at the detailed dimensions and make sure it fits your room. Then double-check before you purchase. You can also call their customer service.
3) An even smaller percentage received the damaged chair. Double-check as soon as you get the chair.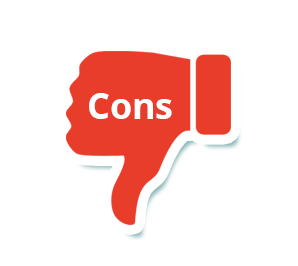 My Overall Thoughts On The Bonzy Power Lift Recliner
After looking at this and weighing the pros and cons, this is a wonderful piece of furniture and can save a senior from hurting themselves and making their life easier and more enjoyable. It will allow you to rise out of your seat with ease while providing padding in all the right places for ultimate comfort. The infinite position recliner transitions between reclining, sitting and lifting and can stop at any position in-between with the easy-to-use w remote. This power lift chair can be extremely helpful for seniors or people with mobility challenges.
As your dedicated resource for elderly independence, I've offered an in-depth, expertly crafted review of the Bonzy Power Lift Recliner. This isn't a cursory overview; it's a meticulous analysis grounded in my commitment to improving the lives of seniors.
The Bonzy Power Lift Recliner excels in its blend of comfort, functionality, and user-friendly design, making it a valuable addition to any senior's living space. It's not just a recliner—it's a tool for enhancing independence and overall quality of life. But like any product, it's not one-size-fits-all, and it's important to weigh its features against your personal needs and preferences.
Investing in a quality lift recliner like the Bonzy Power Lift Recliner is a positive step towards maintaining and improving your independence and comfort. I hope this Bonzy Power Lift Recliner review has been enlightening and helpful in your search for the right product.
As always, my priority is to provide reliable, insightful content to guide your decisions. Your comfort, independence, and satisfaction are what drive me. Should you have any more questions or require additional guidance, please don't hesitate to reach out. Together, let's navigate the journey to elderly independence, one step at a time.
I recommend the Bonzy Power Lift Recliner.
Here Are Other Reviews That Can Help Keep Seniors Moving:
My Commitment:
I commit to making this website better and better each day.
I would appreciate your frank comments – either good or bad.
I would like to remind you that I will do a review of a product of your choice.
I would love to hear your comments.
Tell me what's on your mind.
You can also make requests.