Hello, it's Ed here. As a senior myself and someone who has dedicated his life to helping the elderly, I understand the importance of safety in the bathroom. Today, I'm going to share my insights on a product that could significantly enhance bathroom safety – the Duro-MedTub Transfer Bench and Sliding Shower Chair. This review will delve into the features, benefits, and drawbacks of this product. But why should you trust my review? Well, I've spent years coaching individuals and businesses to higher levels of development, and now I'm using that knowledge to help seniors avoid falls. So, let's dive in and explore how this transfer bench and chair could be the key to safer and more independent living.
If you have trouble getting in and out of the shower or bath, then you know the importance of a transfer bench for safety. In my Duro-Med TubTransfer Bench Review, I go through the pros and cons of this Duro-Med Tub Transfer Bench and reveal if it is a sound and safe product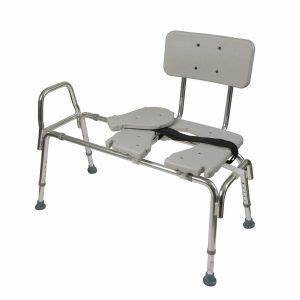 You Don't Have To Be Rich To Protect Yourself In The Bathroom.
Duro-MedTub Transfer Bench. What Is the Tub Transfer Bench and Sliding Shower Chair by Duro-Med?
FEATURES:
Professional Grade: Durable, lightweight, rust-resistant aluminum frame makes it easy to lift and move.
Shower With Ease: This best-selling transfer bench shower chair makes transfers from wheelchairs or walkers to the bath or shower so much easier with its safe sliding design, minimizing physical strain on the user and caregiver.
Seat Lap Belt: You put on the seat lap belt when you first sit down and are safe from falling during the entire shower.
Removable Cut-Out: Allows access to the perineal area for proper cleaning.
Nylon Safety Strap: Prevents shower chair from sliding while bathing.
Shower Wand Clip: Integrated holder keeps shower wand within reach.
Easy Cleaning: The padding will not absorb any water and is easy to clean and disinfect.
Color: Gray
Quick Assembly: TOOL-FREE DESIGN: Assembles in minutes with detailed instructions. Free Standing bath bench shower chair design does not require any permanent mounting hardware.
Independence: Seniors with limited mobility can use this product by themselves without supervision or little supervision. This can make them feel better and have more dignity.
Safe & Secure: This shower bench for the elderly offers integrated safety features including, rust-resistant aluminum frame with blow-molded seat with backrest, hook and loop safety belt, nylon strap locks which hold a seat in place, suction cup rubber anti-slip feet, removable cut-out for easy perineal access, and handle for extra stability while showering.
Weight: 14.5 pounds. Weight Capacity: It can hold up to 400 lbs.
Return Policy and Warranty: Test the product dry to avoid difficulties returning the product. Click to get the Duro Med company information and warranty.
Fits Most Bathtubs and Showers: The DMI Sliding Transfer Bench fits most standard bathtubs and showers. Use these dimensions Duro Med transfer bench) to ensure there is adequate space for placement, installation, and use.
Minimum Requirements:

Accommodates bathtub heights up to 19.5˝
The bathroom floor and bathtub floor must be the same height.

Product Dimension: *** Seat height adjusts from 19 to 23 inches in ½ inch increments; seat size: 19 x 14 inches. Total dimensions: 39" x 18" x 37" (

Measure your area to make sure it will fit)
Who The Tub Transfer Bench and Sliding Shower Chair by Duro-Med Is For?
It is essential for people with more limited, decreased, or painful mobility challenges. This product is also for people having trouble stepping into a tub and getting out after a shower. Also, those who need a sturdy chair to prevent them from having an accident in the bathroom that could have serious consequences. This product can also be for anyone who wants safety in showering.
My First Impression of The Tub Transfer Bench and Sliding Shower Chair by Duro-Med
When I saw this product and it had a pop-out section to wash private parts, I thought this company understands some of the important details. What impresses me the most were their words about the heavy-duty sturdiness of the product. Safety is always first in my mind. It looked well built. I see many of the more inexpensive seats that are flimsy and their reviews said that the last eight months to 2 years depend on usage and then fall apart. Those reviews also said people have severe accidents. This product looks like it will be better. It is usually not said but it gives the caregiver a break, a need break.
Pros of The Tub Transfer Bench and Sliding Shower Chair by Duro-Med
) Most Reviews state that the product met their requirements and they are happy with the product.
2) It is sturdy.

Elderly people cannot afford to get hurt in the bathroom.

3) Easy to install and Use. It is a

TOOL-FREE DESIGN: Assembles in minutes with detailed instructions in English. Free Standing bath bench shower chair design does not require any permanent mounting hardware.

576 customers out of 711 customer reviews were favorable. that is 81%. You can reduce the risk by calling customer service to make sure your bench fits in your environment. Click here for a few environmental considerations that can help out.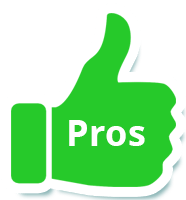 ---
Cons of The Tub Transfer Bench and Sliding Shower Chair by Duro-Med
1) Unsafe: 37 out of 711 which is 5.2% said they had a safety issue. Some of these safety issues were where the customer did not think it was sturdy enough without even using it. Others mentioned it did not fit well in their tub because of the slant in their tub. Others mentioned the rubber covers on the bottom came off leaving them vulnerable. The only way you can find out is to test it as soon as you get it. Do not use it in the shower until after you tested in a dry situation otherwise it might be difficult to return.
2) Delivered the wrong product 31 out 0f 711. There are several complaints that they could not fit the bench in their bathroom. Well, the best we can do is look at the dimensions of the chair before you purchase it. You can also call their customer service number. Duro med transfer bench. Click to get all the company information on the return policy and warranties and discuss the dimensions you need before you purchase.
3) Delivery defective part 30 out of 711. Customers mentioned that the parts that came broken. It could be a bad manufacturing batch, call customer service to rectify.
4) There are some comments that water can spill on the bathroom floor. There are many simple solutions to this. Buy a cheap shower curtain and make a slit in it or tuck it down, so the water doe not spill on the floor.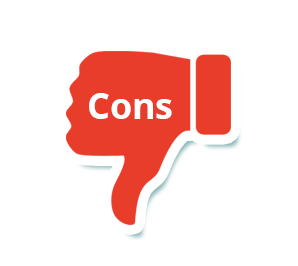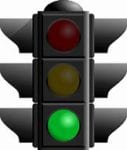 CAUTIONS: NONE
This Product Gets The Greenlight – Minimal Cautions
There are no reviews stating there was any physical damage that occurred from the use of this product. There are more people liking and happy with the product than dissatisfied. Some bad reviews implied they continued with the product, so how bad could it be?
To play safe read the safety warnings by the manufacturer. Here are a few reasons for the unsafety:
Take additional safety measures for people that are at high risk.
Check the bench before each use.
Lock everything before using it.
Here are the distributions of bad reviews. Look them over to see if they pertain to your situation.
| | | |
| --- | --- | --- |
| Issue | Number | % |
| Unsafe | 37 | 5.20% |
| Wrong Size | 21 | 2.95% |
| Hard to Assemble | 2 | 0.28% |
| Damaged Delivery | 2 | 0.28% |
| Defective Part | 30 | 4.22% |
| Parts Missing | 1 | 0.14% |
| Delivered Wrong Product | 31 | 4.36% |
| Did Not Fit | 2 | 0.28% |
| Strong Negative Attitude | 5 | 0.70% |
| Miss Use of Product | 1 | 0.14% |
| Moves Around | 3 | 0.42% |
Information created on 3/19/2019
Prices and the number of reviews can change.
My Overall Thoughts On The Tub Transfer Bench and Sliding Shower Chair by Duro-Med
After looking at hundreds of reviews and weighing the pros and cons, this is the safe chair. Most of the complaints are of people not checking their dimensions before purchasing or misunderstanding, the product. Duro=Med should make it clear upfront and in large print to assure they get the right product.
Frequently Asked Questions
What is the difference between a tub transfer bench and a shower chair?
A tub transfer bench, like the Duro-Med Tub Transfer Bench, is designed to assist individuals in moving safely in and out of the bathtub. It typically features a wide seat that extends beyond the edge of the bathtub, allowing users to sit down and slide across into the tub. A shower chair, on the other hand, is designed to provide a secure and comfortable seat within the shower or tub and does not typically extend beyond the tub edge.
How do you keep water in a bathtub with a transfer bench?
Keeping water in the bathtub while using a transfer bench can be a challenge. One common method is to use a shower curtain liner. You can place the liner inside the tub between the legs of the bench to help keep the water from spilling out. Some people also use weighted shower curtains or special curtains designed for use with transfer benches to better control the water.
How much weight can a tub transfer bench hold?
he weight capacity of a tub transfer bench can vary depending on the specific model and manufacturer. The Duro-Med Tub Transfer Bench and Sliding Shower Chair, for example, can typically support up to 400 pounds. Always check the product specifications to ensure it meets your specific needs.
When would a tub transfer bench be the best bathing device for a client?
A tub transfer bench can be the best bathing device for a client who has difficulty stepping over the tub wall or standing for long periods. It's particularly useful for individuals with mobility issues, balance concerns, or those recovering from surgery. The bench allows the user to sit down outside the tub and slide into the tub area, reducing the risk of slips and falls.
In Conclusion Tub Transfer Bench and Sliding Shower Chair by Duro-Med
In conclusion, the Duro-MedTub Transfer Bench and Sliding Shower Chair is a product I highly recommend. It's not just about the features it offers, but the independence and dignity it can restore in seniors' lives. Remember, our loved ones' safety is paramount, and this bench and chair could be a significant step towards preventing falls in the bathroom. However, always review your decision with your doctor or other health care professional. Their personal knowledge of your unique health situation is valuable. As for me, I'll continue to explore and review products that can make a difference in the lives of seniors. After all, independence is only a bench away.
You can look at the 5 best transfer benches
My Commitment:
I commit to making this website better and better each day.
I would appreciate your frank comments -either good or bad.
I would like to remind you that I will do a review of a product of your choice.
I would love to hear your comments.
Tell me what's on your mind.
You can also make requests.