Hello, it's Ed here. As someone who has spent years helping the elderly and understanding their needs, I know how crucial safety is, especially in the bathroom. Today, I'm going to share my insights on a product that could be a game-changer for many seniors – the Platinum Health Transfer Bench. This review will delve into the pros, cons, and overall quality of this product. But why should you trust my review? Well, I've dedicated my life to coaching individuals and businesses to a higher level of development, and now I'm using that knowledge to help seniors avoid falls. So, let's dive in and explore how this transfer bench could be the key to safer and more independent living.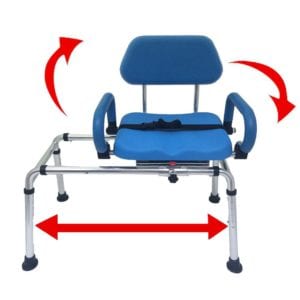 If you have trouble getting in and out of the shower or bath, then you know the importance of a transfer bench for safety. In my Platinum Health Transfer Bench Review, I go through the pros and cons of this Platinum Health Carousel Sliding Transfer Bench and reveal if it is a sound and safe product.
The New Secret Of Not Falling In The Bathroom – Even Better Than A Caregiver. As a senior bathroom aids product, The Carousel Sliding Transfer Bench With Swivel Seat From Platinum Health is the ideal product we needed for ultimate safety. It is the best in the market. It locks you in at every stage of the transfer. Independence is only a bench away. Learn more below.
What Is the Carousel Sliding Transfer Bench With Swivel Seat?
Platinum Health Transfer Bench. Carousel Sliding Transfer Bench FEATURES:
Professional Grade: sliding transfer bench, bath and shower chair. Effortless sliding and pivoting for safe, easy transfers in and out of the tub
Seat Belt: You put on the seat belt when you first sit down and are safe from falling during the entire shower.
Safety Locking Mechanism Eliminates falls: Their locking mechanism provides the most significant amount of safety. You sit down and put on your seatbelt on, then you open the swivel and you rotate 90 degrees and lock it then move your inner leg over the tub. Open the slide and slide down and then lock. The locking mechanism keeps you safe at every step. This is safer than having a caregiver hold you as they bring you into the shower. There is little opportunity for human error.
Swivel-Seat Space Saving: Not only is the swivel seat safer, easier to use and more comfortable than a standard fixed seat, this means that the chair protrudes less in the room than a traditional transfer bench. More convenient for the user, and more convenient for others that don't require the use of the chair since the free space in the bathroom is much higher.
Padded Seat, Back, and Armrests: No more cold, slippery, hard plastic parts like old-style bath chairs; the Carousel provides warm to the touch, comfortable, slip-resistant padding on all main components.
Easy Cleaning: The medical-grade, closed-cell molded polyurethane padding will not absorb any water and is easy to clean and disinfect.
Quick Assembly: It has a TOOLS-LESS assembly in less than 5 minutes. Check with customer service if your bathroom area is unique or just difficult.
Robust: Platinum Health products are used in thousands of hospitals, nursing homes and in private homes by customers who value quality, safety, convenience and comfort over price. Average Customer Amazon Review: 4.8 out of 5 stars over 720 customer reviews is outstanding.
Independence: Seniors with limited mobility can use this product by themselves without any supervision. This can make them feel better and have more dignity.
Pivoting Arm Rests. The padded armrests can be raised and lowered and locked into place. Unlike standard chairs with no armrests, the robust armrests on the Carousel can be used as leverage points to help the user into and out of the chair. They also provide essential additional physical and psychological support against slips and falls and fear of slips and falls
Blue Color For Safety: Their unique HI-VIEW BLUE color makes the chair much easier to see by vision impaired or dementia-afflicted users. Rather than blending in with the background like old-style white benches, the blue contrast color helps users distinguish the chair from its surroundings and significantly reduces slips, trips and falls- the leading cause of death by injury in people over 65.
Durable Material: Made from aluminum and more durable than or plastic or wood. Their advertisements say it is rustproof. The only material that can rust is iron. Aluminum can corrode but for bathroom applications, aluminum is corrosion resistant. This product will last years.
It is Reversible: This product is fully reversible, it can be set up to work from the left side or the right side of the tub/shower
Weight: 20 pounds. Weight Capacity: It can hold up to 330 lbs.
Return Policy and Warranty:

Must be returned in 10 days

.

And test the product dry to avoid difficulties returning the product.

Extension Kits: There are millions bathroom tubs and showers of different sizes and shapes. Optional leg extension kits and horizontal travel extension kits can help fit the chair for your unique bathroom tub or shower. 3″ leg extensions are available to purchase if needed. Horizontal extension kits are available to increase the overall width of the frame as well as the seat travel by either 4 inches or 8 inches.
This should be in larger print. and it is excellent advice for everyone. Call or review the dimensions before purchasing. If you do not, and they say something wrong, you might have to pay for stocking charges and shipping costs, so, get right before.
Here are some of the overall dimensions.
Overall Horizontal Travel Of Seat: 12″.
Leg Height Adjustment Increment: every 0.5″.
Overall Width Of Frame (Right to Left): 34″ in highest position setting and 33″ in lowest position setting.
Height To Top Of Backrest: 35″ in highest position setting.
Overall Depth Of Frame (Front To Back): 20″ in highest position setting and 22″ in the lowest position setting.
Seat Height Adjustment: 19″ lowest, 23.5″ highest.
Who The Carousel Sliding Transfer Bench With Swivel Seat Is For?
It is essential for people with more limited, decreased, or painful mobility challenges. This product is also for people who have trouble stepping into a tub and getting out after from a shower. Also those who need a long-term solution and for someone who needs a highly reliable and sturdy chair to prevent them from having an accident in the bathroom that could have serious consequences. This product can be for anyone who wants the ultimate safety in showering.
My First Impression of The Carousel Sliding Transfer Bench With Swivel Seat
I see this as the safest and most reliable product out in the market with seat belts and locking mechanisms. What impresses me the most is the sturdiness of the product. It is well built.  I see many of the more inexpensive seats are flimsy and their reviews said that the last eight months to 2 years depending on how often it is used. Those reviews also said people having severe accidents. It will be difficult to get hurt with this product.  It is usually not said but it gives the caregiver a break, a much need break.
---
Pros of The Carousel Sliding Transfer Bench with Swivel Seat
Swivel chair adds a feature for more safety and space savings
697 customers out of 734 customer reviews very favorably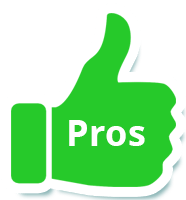 ---
Cons of The Carousel Sliding Transfer Bench with Swivel Seat
It cost more than other benches.
It doesn't fit everybody. There are several complaints that they could not fit in the chair comfortably and recommend the manufacturer redo the chair: Well, the best we can do is to look at the dimensions of the chair before you purchase it. You can also call their customer service number and discuss the dimensions you need before you purchase.
Some customers mentioned that the controls to swivel and slide are in the wrong place and might embarrass some people, especially for a caregiver.
There have been some comments that water can spill on the bathroom floor, Platinum health recommends a Split Shower Curtain when using this product with a tub to prevent water from splashing onto the floor.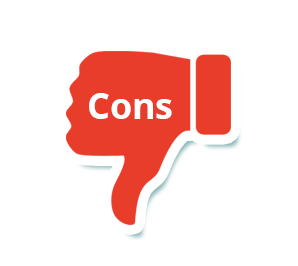 Transfer Bench Reviews from Amazon
The #1 recommended place to purchase the Carousel Sliding Transfer Bench With Swivel Seat from Platinum Health is on Amazon. At the time of this writing, there are over 1,008 customer ratings. Below is a screenshot of one of them. You can click on the image to see more reviews from verified customers.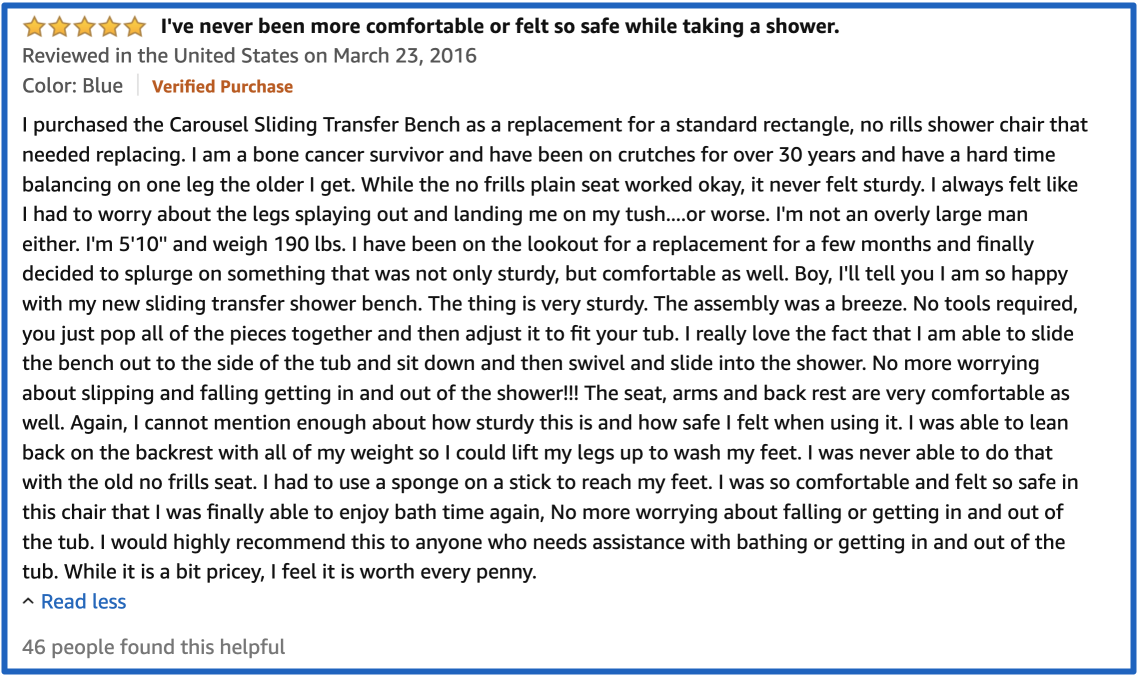 My Overall Thoughts On The Carousel Sliding Transfer Bench With Swivel Seat
After looking at hundreds of reviews and weighing the pros and cons, this is the safest chair on the market. Most of the complaints have been of people not checking their dimension before purchasing or misunderstanding, the product. Platinum Health should make that clear upfront and in large print to assure they are getting the right product.
Frequently Asked Questions
---
How do you keep water in a bathtub with a transfer bench?
Keeping water in the bathtub while using a transfer bench can be a challenge. One common method is to use a shower curtain liner. You can place the liner inside the tub between the legs of the bench to help keep the water from spilling out. Some people also use weighted shower curtains or special curtains designed for use with transfer benches to better control the water.
What is a bariatric transfer bench used for?
A bariatric transfer bench, like the Platinum Health Transfer Bench, is designed to support individuals who have a higher body weight. These benches are built with stronger, more durable materials and have wider seats for comfort. They assist in safely moving in and out of the bathtub, reducing the risk of slips and falls.
How does a transfer bench work in the shower?
A transfer bench works in the shower by providing a stable platform to sit on while bathing. The bench is placed so that one side is outside the shower, allowing the user to sit down and then slide or move over into the shower area. This reduces the need to step over the tub or shower threshold, which can be challenging for individuals with mobility issues.
What is a medical transfer bench?
A medical transfer bench is a type of durable medical equipment used to assist individuals with mobility issues in moving in and out of the shower or bathtub safely. It is often used by individuals recovering from surgery, the elderly, or those with physical disabilities. The Platinum Health Transfer Bench is an example of a medical transfer bench.
In conclusion, the Carousel Sliding Transfer Bench With Swivel Seat from Platinum Health is a product I highly recommend. It's not just about the features it offers, but the independence and dignity it can restore in seniors' lives. Remember, our loved ones' safety is paramount, and this bench could be a significant step towards preventing falls in the bathroom. However, always review your decision with your doctor or other health care professional. Their personal knowledge of your unique health situation is valuable. As for me, I'll continue to explore and review products that can make a difference in the lives of seniors. After all, independence is only a bench away.
Take a look at this product for yourself.